Enabling Sustainability as The Nexus of ESG
Helping companies of all sizes achieve ESG goals via technology
How It All Comes Together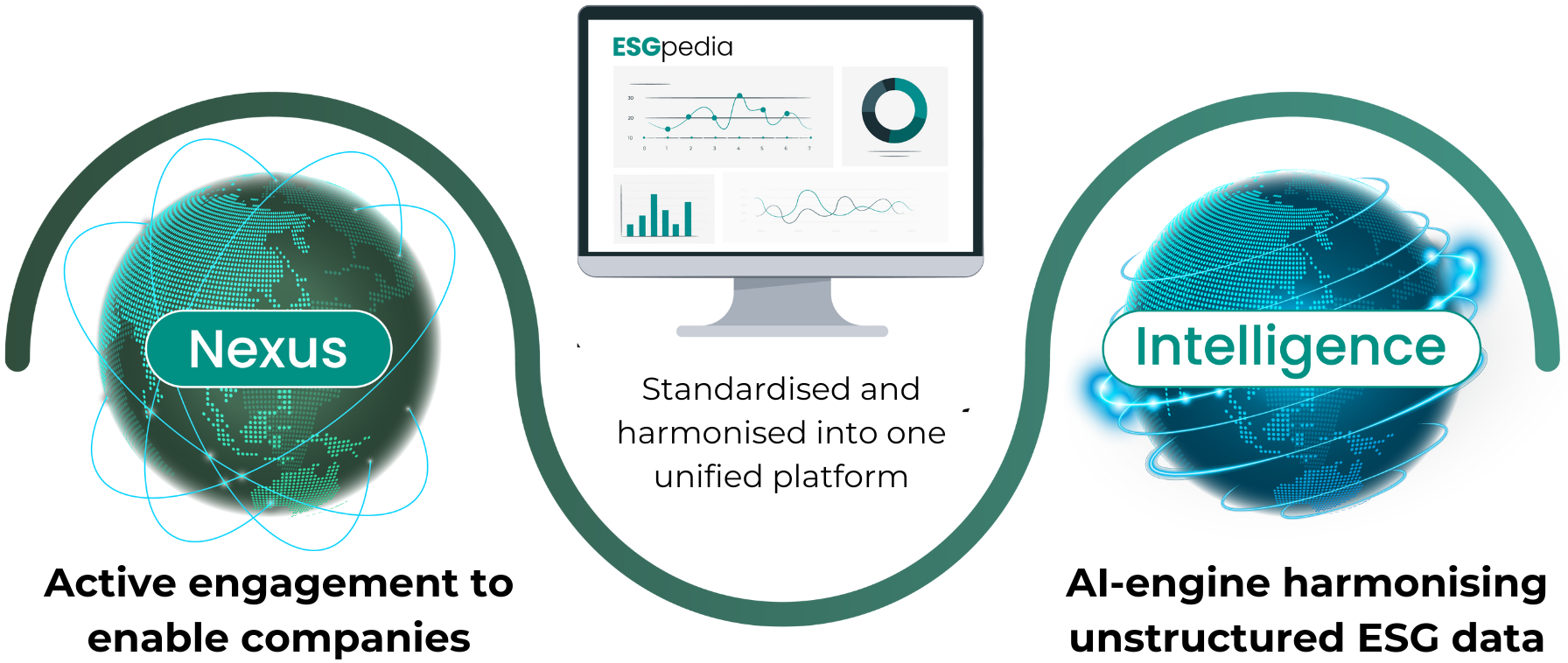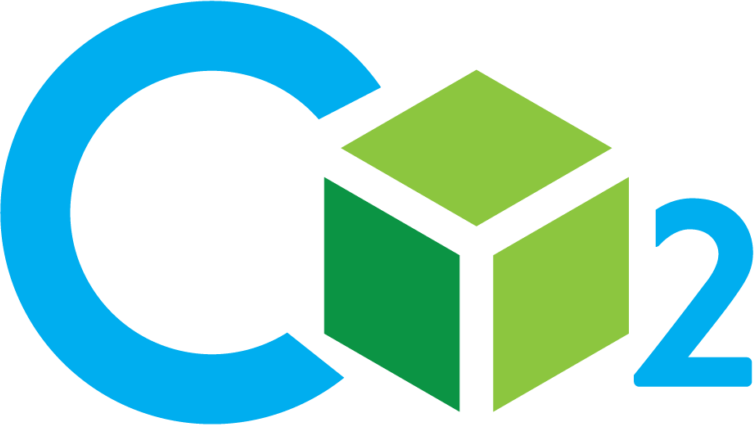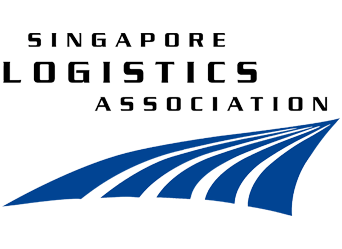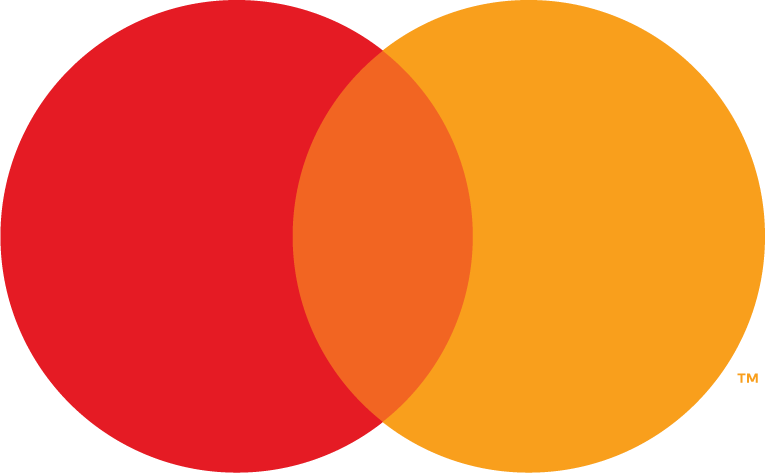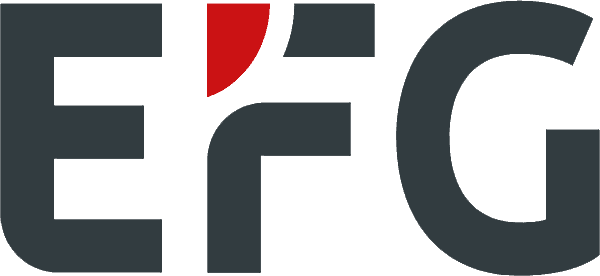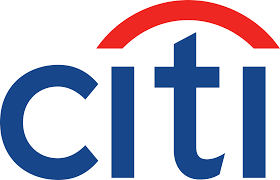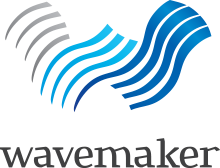 Asia's Leading ESG Solution
Aggregated & harmonised ESG data and digital tools to enable your net-zero journey. Integrated with a robust ecosystem of partners.
5 million
Sustainability Data Points
570,000
ESG Certificates
(& growing)
81,000+
ESG Credentials (& growing)
376,000+
companies' sustainability data
128,000+
company profiles with full corporate data overlaid and standardized
ESGpedia Industry
Use Cases
Begin your net zero journey today
ESBN Asia-Pacific
Green Deal for Businesses
Discover the free digitalised and simplified ESG self-assessment for corporates and SMEs today.
Step-by-step tutorial guide available
The lack of high-quality standardised ESG data on companies, especially in Asia, remains a key impediment to unlock capital at the speed and quantum needed for the region's transition towards lower carbon economies. The STACS'
ESGpedia
registry platform aims to tackle this head on by creating a trusted centralised data repository for banks and investors to track a company's progress measured against a standardised set of sustainability metrics. This paves the way for more companies to access sustainable finance to advance their sustainability agendas and make measurable steps towards realising a net-zero future.
The launch of the blockchain-based
ESGpedia
platform establishes a robust base for powering the
Greenprint
ESG Registry, combining STACS' work on aggregating high quality ESG data from multiple certification bodies and verified sources, with the ability for financial institutions, corporates, and regulators to access this trusted data via a single source in accordance with their needs. In time, data housed in the
Greenprint
ESG Registry will form a central pillar that underpins the financial sector's effective
mobilisation
of capital towards sustainable projects, as well as the accurate tracking and quantification of emission reductions, abatement levels, and other sustainability KPIs linked with these projects.
UBS is delighted by the successful inception of Project
Greenprint's
ESGpedia
and our collaboration on enhancing Singapore's sustainable finance framework.  This new registry would be an important milestone in enabling the development of digital sustainability-related products and solutions,
and in particular, helping
to bring ESG features into regulated distributed ledger technology (DLT) and smart contract-based products and solutions in Singapore and across the APAC region.
At UOB, we believe that what gets measured, gets done. The use of technology in initiatives such as Project Greenprint's ESGpedia will go a long way in making sure that quality and verified ESG data is available and comparable. With companies communicating more clearly their environmental, social and economic impact, banks, including UOB, will be able to have more meaningful conversations with them and through financing, support them in global, regional and sectoral transitions.
Sustainability is at the heart of our corporate strategy, both in the way Citi conducts its business, and the client initiatives that we support. We are helping clients to finance socially and environmentally responsible trade and provide working capital for sustainable initiatives. Our sustainable solutions, from sustainable supply chain finance through to trade loans and agencies solutions, are proven and in live operation, providing a robust, transparent way for clients to meet their sustainability ambitions. Our partnership with STACS and MAS on Project
Greenprint
is expected to amplify sustainable finance by leveraging standardised ESG data available through the ESG registry.
Transparency and accountability are key to driving greater adoption of sustainable finance. STACS's launch of its blockchain-enabled
ESGpedia
registry platform is a game-changer as it offers businesses verified and quality sustainability data that will be recognised by both MAS and global regulatory bodies. This development is aligned with
Stand
ard
Chartered's
commitment to supporting a just transition by channelling capital to where it is needed most and leveraging our sustainable finance framework and comprehensive data-driven financing solutions to help our clients achieve their green KPIs.
Digitalisation and data have become key enablers of sustainability. Being able to track and measure their carbon footprint allows businesses to improve their environmental performance and enables banks to make evidence-based decisions on financing green investments and projects.   In line with our objective to support customer transitions to a low-carbon world, we are pleased to partner MAS and STACs on the
Greenprint
ESG Registry, which will provide a single point of access to reliable ESG certifications across different sectors.
We are pleased to have completed the first phase of our collaboration with STACS on
ESGpedia
, as part of a long-term focus on ESG reporting and tracking with the aim of tackling greenwashing.
Singlife
with Aviva is proud to be the first insurer onboard Project
Greenprint
. Sustainability is a key strategic pillar at
Singlife
and we see great potential in the sphere of green finance. Through our partnership with STACS, we hope to create a positive impact and provide customised and potentially cost-saving solutions for customers who successfully reduce their carbon footprint.
Credible, consistent, comparable ESG data and insights are critical to accelerating the flow of sustainable financing across sectors and borders. It enables companies to uncover risks and opportunities, informs the decision making of investors and supports the development of good policies. Holding the world's largest database on corporate environmental action, CDP is delighted to support
ESGpedia
, the
Greenprint
ESG Registry, which is sure to drive the growth of sustainable finance, both in Singapore and globally.
We're excited to be working with STACS, a portfolio company of
PwC
Singapore's Venture Hub, and MAS through Project
Greenprint
. Our goal is to always help our clients achieve their ESG goals, deliver sustained outcomes and build trust with their stakeholders, which can be enabled through quality data and continuous upskilling.
SGTraDex
's
collaboration with MAS Project
Greenprint
demonstrates the importance of bringing together government and the private sector to scale ESG solutions. Our feasibility study on Green and Sustainable Trade Finance (GSTF) with financial institutions UOB, DBS, Standard Chartered, and
OCBC
highlighted the role of
SGTraDex
as a data orchestrator in enabling connectivity between data ecosystems with
ESGpedia
, the
Greenprint
ESG Registry, as a trusted data repository. As the possibilities for GSTF proliferate, this partnership will set a strong foundation alongside evolving industry frameworks, technological and market developments.
GreenON
is honoured to partner STACS
ESGpedia
, which powers the ESG Registry of MAS's Project
Greenprint
, to serve the Agri-Food sector with our disclosure data platform.
GreenON
's partners include MUFG
Bank
,
iAPPS
,
AgriON
,
GreenArc
, NUS AIDF, and
CriAT
.
GreenON
publishes verifiable ESG credentials onto
ESGpedia
, to promote transparent sustainability reporting. This will enable financiers and investors to make better green investments decisions, resulting in a positive ESG cycle
.
As an international testing, inspection, certification, and training company, TÜV SÜD is pleased to join hands with STACS to support the aggregation of ESG information on
ESGpedia
to enable financial institutions and corporates to better mobilise capitals towards ESG projects.
ESGpedia
also lists sustainability services including TÜV SÜD's Sustainability-as-a-Service Programme. Aligned with our mission to enable a safer and more sustainable ecosystem for people, the environment, and companies, we believe that this partnership will allow us to contribute to realising Singapore's Green FinTech ambitions.
The ESG Registry platform aims to solve two pertinent issues in Green Finance – the lack of transparency and trust in ESG certifications and the inefficiencies in accessing different certification standards and requirements in different industries domestically, and even globally. MAS is happy to work with STACS in bringing together different players in different industries and sectors to provide, verify, certify and share data in a secure an efficient manner, so as to unlock green finance.
Not only does this Proof-of-Concept outline a basic ecosystem for DLT bond issuance and lifecycle management but it also serves an accessible template for the industry in the development of concepts into live commercial transactions. Its focus on ESG, an area in which DLT uniquely enables data-rich products such as sustainability-linked bonds, to deliver significant additional value for clients is particularly exciting.
Partnering with STACS on this platform will allow CSOP to address the huge fragmentation across the entire industry, where different banks and brokers have developed their own set of varying practices along the entire trade matching and settlement process. With STACS, we hope to reduce these cumbersome and risky processes whilst achieving data transparency and security. In addition, we will be able to collaborate with our partners to build dynamic ecosystems, better operational intelligence, analytics, and audit readiness. This would enable asset managers to channel their efforts towards truly high value-adding activities instead of manual workload, as well as to equip and familiarise themselves with new technologies for a more digital future.
CDAS is proud to be supporting Singapore's Green Plan roadmap to reduce carbon emissions in the industry, and will support efforts to reduce its carbon footprint through automation, digitalisation, smart technology, as well as exploration of alternative fuels. Just as we have done so before, through our various industry digitalization and automation solutions, we can work together as an industry, and as one united nation, towards a brighter, greener, and cleaner future for our children.
Sustainability is an increasingly important and necessary strategy for all companies, across all industries, to stay competitive today. Companies need to expand their business success metrics beyond the bottom line and recognise the long-term value sustainability creates. The CO2X platform is the best starting point for companies keen to embark on their sustainability journey. Our inclusive platform will lower the barriers for SMEs to incorporate sustainability practices and bridge the gap between businesses and financial services in a data-driven approach.
As the global economy emerges from battling the Covid-19 pandemic, governments and businesses are shifting gears to be more environmentally responsible. This transition to decarbonisation will also reconfigure the way global supply chains are organised and executed. Logistics service providers therefore have to stay up-to-date on climate policies and develop capabilities to comply with new sustainability measurements and emission reduction. As such, the Singapore Logistics Association has started a series of events to help our members keep abreast of sustainability trends, best practices and policies, with the aim of capturing business opportunities with greener logistics solutions and new innovations. One such example is the CO2X platform, that demonstrates how digital technologies will be able to help track and manage carbon emissions in the very near future.
Sustainable development strategies are a priority for many companies. At CWT, we embed ESG and technology in the company to optimise operating and cost efficiency, reduce carbon footprint and create a great workplace culture while ensuring effective corporate governance. By taking responsibility for changing the way we operate, we benefit the environment, help customers succeed and communities thrive.
UOB's approach to sustainability is to simplify the adoption of sustainability practices for business. The tools and tracking systems that CO2X offers can help fleet operators reduce their carbon emissions. This collaboration enhances UOB's capabilities and provides our customers with an integrated end-to-end approach as they embark on their sustainability journey and grow responsibly while reaping the long-term benefits of going green.
The case for going green today is becoming clearer for businesses across all industries and regions, but for real change to take place, SMEs need to have practical ways to measure and monitor their carbon footprint. We at OCBC are happy to partner with CO2X as it sets out to address this gap across a broad range of industries. We believe technology solutions like this will combine well with our green and sustainability-linked loans to help our SME customers across the region to successfully transition their businesses and projects.
Sustainability is one of the core pillars of our business strategy. Aviva Singlife is pleased to be the first insurer to work with CO2X to utilize their Blockchain technology to underwrite and find green insurance solutions for the Transport and Logistics sector. Customers can leverage the platform to track their carbon footprint for benchmarking, devise fuel reduction strategies, reduce fuel costs and reduce emissions. By analysing the data collected, Aviva Singlife will be able to better assess and provide reduced insurance premiums for logistics operators. This is a win-win solution that will support sustainability in business.
We are thrilled to have collaborated with UBS, State Street, CMS Holborn Asia, as well as our blockchain partners Tezos and STACS on this groundbreaking initiative to bring efficiencies to the fund investment and management industry. These funds in the real estate, private equity, and venture capital world, typically suffer from a lack of liquidity, high barriers to entry, and are burdened with paper-based processes that add to the costs of this competitive industry. By tokenizing the VCC, we hope to support Singapore's ambition of becoming the world's fund management center as well as the hub for capital markets innovations.
We built the solution with long-term partner Eastspring and Singapore fintech STACS, using an agile co-creation approach, leveraging the expertise of the BNP Paribas Design Factory in Singapore. The Mercury solution has the potential to benefit other industry players. It also addresses one of the Monetary Authority of Singapore's ambitions to promote collaboration between local fintech firms and large corporates with a view to positioning Singapore as a regional digital hub.
As a leading technology player, Mastercard can play a key role in shaping the future of digital assets and providing consumer protections and security. Mastercard is thrilled to support STACS and the larger fintech community to grow and scale blockchain programs and platforms in an ever-changing industry.
The Covid-19 pandemic has posed additional challenges to the complex and rapidly expanding ETD market. By using blockchain technology, we are transforming the ETD trade cycle for the entire industry through increased transparency, security and operational efficiency. Asset managers and brokers will now be able to leverage a single source of truth and focus on value-added activities for their clients.
DLT is the foundation to building capital markets that are for everyone. It enables smaller businesses to borrow, instills investor confidence through transparency, and provides real-time asset trading and settlement across borders so that everyone, be it an investor or a borrower, can access opportunities from across the globe through capital markets which are truly inclusive.
Participating in this MAS funded initiative was an exciting experience for EFG and our team members. This is in line with our efforts to change the speed and scope of digitalisation in our business. Working with STACS has been very smooth and seamless, and we certainly managed to learn from each other. The project is innovative, demonstrates significant efficiency gains and can be extended to other asset classes in the future.
We are pleased with the results of this POC. With innovation at the forefront of our strategy, it is important to us to actively contribute to, and participate in the future of capital markets from a post-trade servicing perspective. This POC allowed us to assess the practical handling of tokenized assets, as well as the opportunities and challenges that could arise from their commercialization in Singapore, and potentially in other markets.
Data transparency, reliability and security are corner stones of the emerging ESG capital market. This cutting-edge 'bond in a box' POC successfully explored the synergies between Fintech and ESG, using distributed ledger and smart contracts capabilities with cross-platform interoperability for ESG-compliant digital securities.
The Exchange closely follows current trends in innovation and new technologies with a view to remaining relevant in this competitive landscape. One of the ways to achieve this is through collaborations with innovative companies. The POC conducted in partnership with STACS presents an opportunity to provide a valuable learning experience to build knowledge and obtain insights that will allow us to grow the bond marketplace. The POC aims to increase operational efficiency, driving down the cost of operations as well as the cost of issuing bonds. We will continue to tap into emerging technological innovations to further develop the marketplace and improve the effectiveness and accessibility of the Exchange.
The partnership with STACS, industry participants and regulators demonstrated that blockchain technology can deliver increased efficiencies, transparency and trust that can benefit the bond market. These are key values that ensure we remain responsible for our efforts to develop a vibrant and attractive marketplace.
Bringing forward the future of Sustainable Finance
Gartner Eye on Innovation
Award for Financial Services 2020
Mercury – Asia Pacific Winner
FSTI Grant 2020 by MAS
Two-times awardee
DigFin Innovation Awards 2021
Best FinTech ESG Solution
Monetary Authority
of Singapore (MAS)
Global Fintech Innovation
Challenge Award 2020
UBS Future of Finance
Challenge 2019
Global Finalist
Project UBIN led by MAS
Technology Partner
Mastercard
Start Path
Blockchain firm