Enabling Sustainability as The Nexus of ESG Finance
In partnership with the Monetary Authority of Singapore's (MAS) Project Greenprint.
Helping companies of all sizes achieve ESG goals via technology
How It All Comes Together
Retrieve holistic and forward-looking ESG data from various verified sources and sectors, all via a single platform.
Our smart contract platform interacts with ESG data from the ESGpedia, receives ongoing notifications on key lifecycle events, and executes required actions automatically.
Connect corporates with our robust ecosystem of financial institution partners to chart your own sustainability journey – achieve greater ESG capabilities and attain ESG financial services.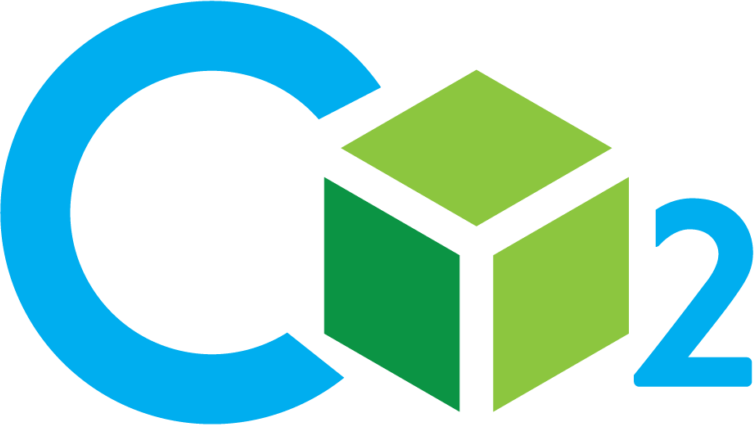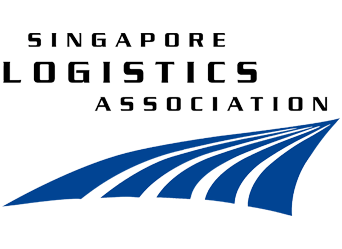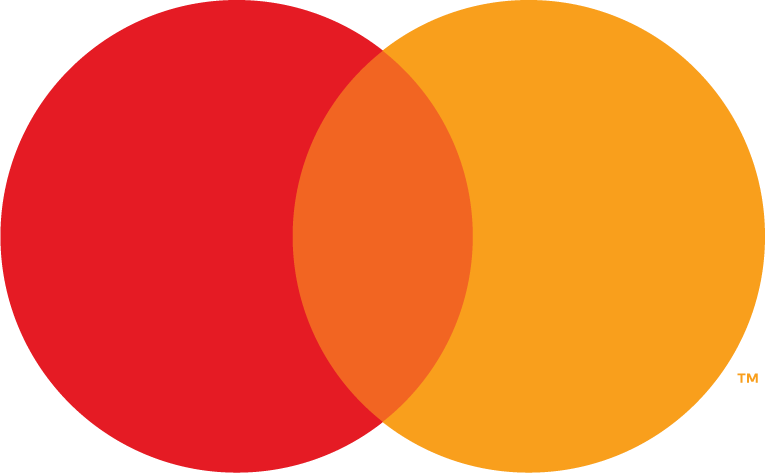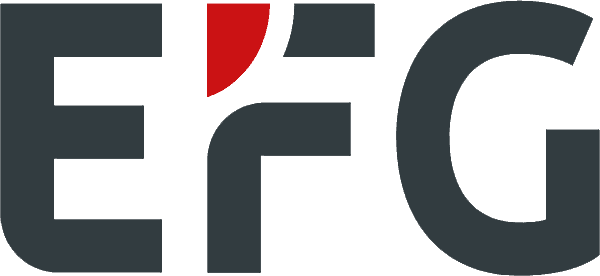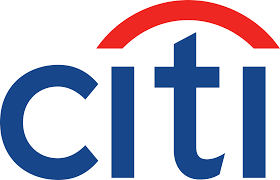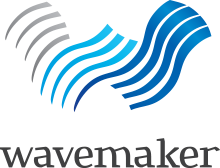 ESGpedia
The ESG Registry in partnership with the Monetary Authority of Singapore's (MAS) Project Greenprint. Achieve holistic and forward-looking ESG certifications and data from various verified sources and industry sectors, via a single registry. Enhance the mobilisation of ESG capital by facilitating your ESG financing and investment decisions, or your review of stakeholders' ESG data.
Vetta
Our smart contract platform brings digitalisation and automation for the financial sector, unlocking value via automated concurrent processing, real-time perpetual reconciliation, and effective multi-asset lifecycle management. Covering ESG Financial Products, Vetta interacts with ESG data from ESGpedia, enabling effective and automated ongoing monitoring and lifecycle management.
The ESG Registry platform aims to solve two pertinent issues in Green Finance – the lack of transparency and trust in ESG certifications and the inefficiencies in accessing different certification standards and requirements in different industries domestically, and even globally. MAS is happy to work with STACS in bringing together different players in different industries and sectors to provide, verify, certify and share data in a secure an efficient manner, so as to unlock green finance.
Not only does this Proof-of-Concept outline a basic ecosystem for DLT bond issuance and lifecycle management but it also serves an accessible template for the industry in the development of concepts into live commercial transactions. Its focus on ESG, an area in which DLT uniquely enables data-rich products such as sustainability-linked bonds, to deliver significant additional value for clients is particularly exciting.
Partnering with STACS on this platform will allow CSOP to address the huge fragmentation across the entire industry, where different banks and brokers have developed their own set of varying practices along the entire trade matching and settlement process. With STACS, we hope to reduce these cumbersome and risky processes whilst achieving data transparency and security. In addition, we will be able to collaborate with our partners to build dynamic ecosystems, better operational intelligence, analytics, and audit readiness. This would enable asset managers to channel their efforts towards truly high value-adding activities instead of manual workload, as well as to equip and familiarise themselves with new technologies for a more digital future.
CDAS is proud to be supporting Singapore's Green Plan roadmap to reduce carbon emissions in the industry, and will support efforts to reduce its carbon footprint through automation, digitalisation, smart technology, as well as exploration of alternative fuels. Just as we have done so before, through our various industry digitalization and automation solutions, we can work together as an industry, and as one united nation, towards a brighter, greener, and cleaner future for our children.
Sustainability is an increasingly important and necessary strategy for all companies, across all industries, to stay competitive today. Companies need to expand their business success metrics beyond the bottom line and recognise the long-term value sustainability creates. The CO2X platform is the best starting point for companies keen to embark on their sustainability journey. Our inclusive platform will lower the barriers for SMEs to incorporate sustainability practices and bridge the gap between businesses and financial services in a data-driven approach.
As the global economy emerges from battling the Covid-19 pandemic, governments and businesses are shifting gears to be more environmentally responsible. This transition to decarbonisation will also reconfigure the way global supply chains are organised and executed. Logistics service providers therefore have to stay up-to-date on climate policies and develop capabilities to comply with new sustainability measurements and emission reduction. As such, the Singapore Logistics Association has started a series of events to help our members keep abreast of sustainability trends, best practices and policies, with the aim of capturing business opportunities with greener logistics solutions and new innovations. One such example is the CO2X platform, that demonstrates how digital technologies will be able to help track and manage carbon emissions in the very near future.
Sustainable development strategies are a priority for many companies. At CWT, we embed ESG and technology in the company to optimise operating and cost efficiency, reduce carbon footprint and create a great workplace culture while ensuring effective corporate governance. By taking responsibility for changing the way we operate, we benefit the environment, help customers succeed and communities thrive.
UOB's approach to sustainability is to simplify the adoption of sustainability practices for business. The tools and tracking systems that CO2X offers can help fleet operators reduce their carbon emissions. This collaboration enhances UOB's capabilities and provides our customers with an integrated end-to-end approach as they embark on their sustainability journey and grow responsibly while reaping the long-term benefits of going green.
The case for going green today is becoming clearer for businesses across all industries and regions, but for real change to take place, SMEs need to have practical ways to measure and monitor their carbon footprint. We at OCBC are happy to partner with CO2X as it sets out to address this gap across a broad range of industries. We believe technology solutions like this will combine well with our green and sustainability-linked loans to help our SME customers across the region to successfully transition their businesses and projects.
Sustainability is one of the core pillars of our business strategy. Aviva Singlife is pleased to be the first insurer to work with CO2X to utilize their Blockchain technology to underwrite and find green insurance solutions for the Transport and Logistics sector. Customers can leverage the platform to track their carbon footprint for benchmarking, devise fuel reduction strategies, reduce fuel costs and reduce emissions. By analysing the data collected, Aviva Singlife will be able to better assess and provide reduced insurance premiums for logistics operators. This is a win-win solution that will support sustainability in business.
We are thrilled to have collaborated with UBS, State Street, CMS Holborn Asia, as well as our blockchain partners Tezos and STACS on this groundbreaking initiative to bring efficiencies to the fund investment and management industry. These funds in the real estate, private equity, and venture capital world, typically suffer from a lack of liquidity, high barriers to entry, and are burdened with paper-based processes that add to the costs of this competitive industry. By tokenizing the VCC, we hope to support Singapore's ambition of becoming the world's fund management center as well as the hub for capital markets innovations.
We built the solution with long-term partner Eastspring and Singapore fintech STACS, using an agile co-creation approach, leveraging the expertise of the BNP Paribas Design Factory in Singapore. The Mercury solution has the potential to benefit other industry players. It also addresses one of the Monetary Authority of Singapore's ambitions to promote collaboration between local fintech firms and large corporates with a view to positioning Singapore as a regional digital hub.
As a leading technology player, Mastercard can play a key role in shaping the future of digital assets and providing consumer protections and security. Mastercard is thrilled to support STACS and the larger fintech community to grow and scale blockchain programs and platforms in an ever-changing industry.
The Covid-19 pandemic has posed additional challenges to the complex and rapidly expanding ETD market. By using blockchain technology, we are transforming the ETD trade cycle for the entire industry through increased transparency, security and operational efficiency. Asset managers and brokers will now be able to leverage a single source of truth and focus on value-added activities for their clients.
DLT is the foundation to building capital markets that are for everyone. It enables smaller businesses to borrow, instills investor confidence through transparency, and provides real-time asset trading and settlement across borders so that everyone, be it an investor or a borrower, can access opportunities from across the globe through capital markets which are truly inclusive.
Participating in this MAS funded initiative was an exciting experience for EFG and our team members. This is in line with our efforts to change the speed and scope of digitalisation in our business. Working with STACS has been very smooth and seamless, and we certainly managed to learn from each other. The project is innovative, demonstrates significant efficiency gains and can be extended to other asset classes in the future.
We are pleased with the results of this POC. With innovation at the forefront of our strategy, it is important to us to actively contribute to, and participate in the future of capital markets from a post-trade servicing perspective. This POC allowed us to assess the practical handling of tokenized assets, as well as the opportunities and challenges that could arise from their commercialization in Singapore, and potentially in other markets.
Data transparency, reliability and security are corner stones of the emerging ESG capital market. This cutting-edge 'bond in a box' POC successfully explored the synergies between Fintech and ESG, using distributed ledger and smart contracts capabilities with cross-platform interoperability for ESG-compliant digital securities.
The Exchange closely follows current trends in innovation and new technologies with a view to remaining relevant in this competitive landscape. One of the ways to achieve this is through collaborations with innovative companies. The POC conducted in partnership with STACS presents an opportunity to provide a valuable learning experience to build knowledge and obtain insights that will allow us to grow the bond marketplace. The POC aims to increase operational efficiency, driving down the cost of operations as well as the cost of issuing bonds. We will continue to tap into emerging technological innovations to further develop the marketplace and improve the effectiveness and accessibility of the Exchange.
The partnership with STACS, industry participants and regulators demonstrated that blockchain technology can deliver increased efficiencies, transparency and trust that can benefit the bond market. These are key values that ensure we remain responsible for our efforts to develop a vibrant and attractive marketplace.
Bringing forward the future of Sustainable Finance
Gartner Eye on Innovation
Award for Financial Services 2020
Mercury – Asia Pacific Winner
FSTI Grant 2020 by MAS
Two-times awardee
DigFin Innovation Awards 2021
Best FinTech ESG Solution
The Asset Triple A
Digital Award 2021
Fintech Start-Up of the Year
Best Blockchain Project
Monetary Authority
of Singapore (MAS)
Global Fintech Innovation
Challenge Award 2020
UBS Future of Finance
Challenge 2019
Global Finalist
Project UBIN led by MAS
Technology Partner
Mastercard
Start Path
Blockchain firm